Recovery Billing Unlimited Training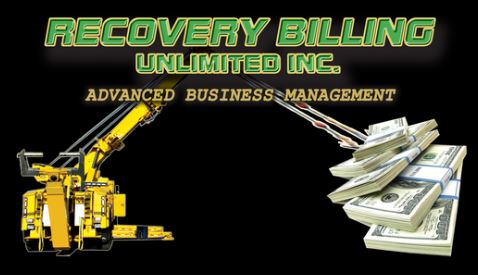 When:  Thursday, September 28, 2023
Where:  Chattanooga Convention Center
Cost: $2500 for one student and $1500 for each additional student (up to 4 total)
Instructor:  Eric Foquette and team
You have spent hundreds of thousands on equipment…it's time to invest in a course designed to teach you what needs to be done to get paid for recovery work, how to navigate the various insurance/private payer routes, and what triggers each to get paid time and time again. In this course, you learn in ONE day what took us 40+ years to acquire. The Recovery Billing Course will show you how to overcome recovery billing & collection obstacles that can be rectified with the proper education and systems. Join our elite network of thousands of tower owners and managers who've taken the course!
You'll Learn:
Building the Proper Tow Business Foundation
Documenting the Scene from Start to Finish
Drafting the Documentation Packet to Send to Payer
How to Get Paid on Various Types of Insurances: property damage liability, homeowners, claims with and without collision
How to respond to "sorry, that's not covered" and "we never pay that"
Laws that towers need to know
Guest speakers: Expert towing & recovery attorney and insurance executive
And so much more…
Please fill out the form below to register. Each attendee will need to register individually.

This is the only official site to book your Tennessee Tow Show hotel rooms or you can call the hotel directly on the numbers listed. Do not go through any other housing service, it is a scam.

Attention Tennessee Towing Companies:
Are you a member of the Tennessee Tow Truck Association? Don't miss the many benefits of belonging to your state towing association.
JOIN TODAY!

Subscribe today to Tow Times
Stay up-to-date with the industry's news and hot topics! Receive a monthly copy delivered to your door for just $45 per year and receive the digital edition in your email monthly for FREE.
SUBSCRIBE NOW!