New show dates! We are moving to October to take advantage of the beautiful fall foliage and cooler weather in Chattanooga! Save the date!
Welcome to the Tennessee Tow Show, hosted by Tow Times and the Tennessee Tow Truck Association. Started in 2012, this event has become the strongest regional tow show of the year.
The three-day event features over 90 industry vendors, live demonstrations, seminars and social events. A truck beauty contest complete with prize money rounds out the Show.
The Towing Industry's first annual safety symposium was held in 2018 at the Tennessee Tow Show. Safety experts from the U.S. and Canada gathered to discuss what additional steps can be taken to keep tow professionals safe and alive along the roadside. This will be an on-going part of the educational program each year at the show.
The Tennessee Tow Show is held in conjunction with the International Towing Museum's annual events – Hall of Fame Induction Ceremony recognizing industry leaders, Wall of the Fallen Ceremony honoring operators who have lost their lives while performing their jobs and the Run for the Fund 5k benefiting the Survivor Fund.
Thank you to our 2018 Sponsors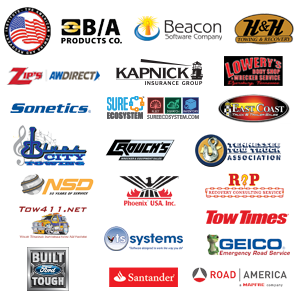 Thank You to Our 2-18 Sponsors.
The Tennessee Tow Show is proudly insured by InsuranceHub


read more

This is the only official site to book your Tennessee Tow Show hotel rooms or you can call the hotel directly on the numbers listed. Do not go through any other housing service, it is a scam.
Avoid Long Lines and Pre-register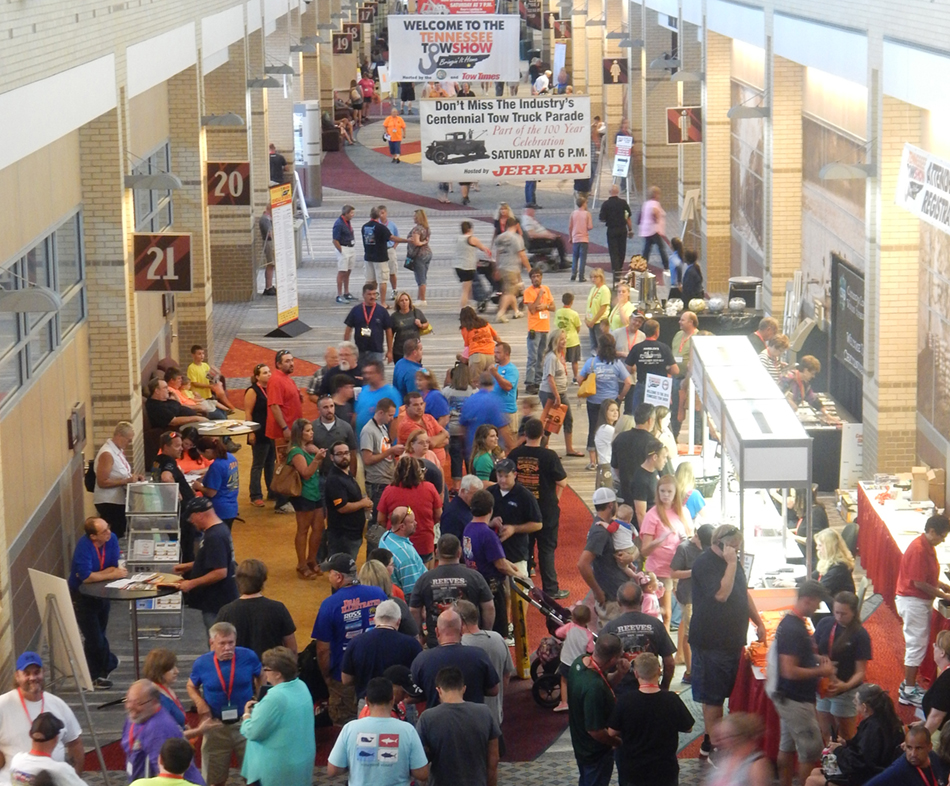 Attendance to the Tennessee Tow Show Exhibits is FREE but you must have an attendee badge to enter. Pre-register now and avoid the long registration lines. Be sure to pick up your badges at the PRE-REGISTERED ATTENDEES area.
All seminars are held at the Chattanooga Convention Center unless otherwise stated. A seminar pass is required for each person attending seminars. Seminar passes can be pre-purchased for $50 per person or purchased on site for $75 per person.
Enter This Year's Tow Truck Beauty Contest
Categories Include: Light-Duty Tow Truck (up to 15,000 lbs. GVWR), Medium-Duty Tow Truck (up to 26,000 lbs. GVWR), Heavy-Duty Tow Truck (26,001 lbs. GVWR or higher, must be tandem axle or more), Working Car Carrier (All GVWR) and Antique/Classic Truck (working or non-working, must be 25 years or older).
Reserve your inside position – register your truck today!
Todd Putman, President
Tennessee Tow Truck Association
615.982.3966
Clarissa Powell, Publisher
TT Publications Inc.
800.308.3745
407.936.2491
Brenda Faulman, Sales
TT Publications Inc.
800.308.3745
407.936.2494