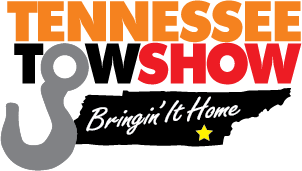 October 6-9, 2021
Convention Center
Chattanooga, Tennessee
Hosted by Tow Times and Tennessee Tow Truck Association


Countdown to the Tow show
Beauty Contest Rules & Registration
Tennessee Tow Show Release of liability and assumption of risk
All entries must have registration from the state the truck is registered in and be titled to the towing company entering. Trucks owned by distributors cannot be entered.
All entries must be lettered when entered – no lettering or painting may take place on the beauty contest floor.
Entries parking inside must be available to park at 3 p.m. on Thursday, October 10, 2019.
Beauty contest entry registration deadline is Friday at 4 p.m. NO BEAUTY CONTEST ENTRIES WILL BE ACCEPTED AFTER THAT TIME.
Judging will occur Saturday. During judging, all entries must have their hoods up and one door open. It is suggested that a towing company representative be present with the truck during judging.
Tennessee Tow Show Management reserves the right to reclassify entries.
Entries will be judged by independent judges whose decisions are final and binding in all respects regarding this contest.
Beauty Contest Entry/Payment Form
Reserve your inside position. Register your entry today.
Please read the rules above completely before pre-registering. Your entry will be assigned a number based on the day/time the entry is submitted along with payment.
All trucks parking inside must arrive at the Convention Center no later than 3 p.m. on Thursday, October 10, 2019.
Once the inside space fills, additional entries will be parked outside along 13th Street adjacent to the Convention Center.
Payment of $60 U.S. per Beauty Contest entry is required to register.

This is the only official site to book your Tennessee Tow Show hotel rooms or you can call the hotel directly on the numbers listed. Do not go through any other housing service, it is a scam.

Attention Tennessee Towing Companies:
Are you a member of the Tennessee Tow Truck Association? Don't miss the many benefits of belonging to your state towing association.
JOIN TODAY!

Subscribe today to Tow Times
Stay up-to-date with the industry's news and hot topics! Receive a monthly copy delivered to your door for just $38 per year and receive the digital edition in your email monthly for FREE.
SUBSCRIBE NOW!