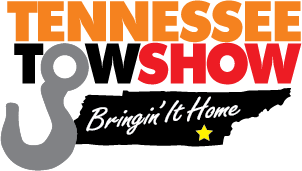 October 10-12, 2019
Convention Center
Chattanooga, Tennessee
Hosted by Tow Times and Tennessee Tow Truck Association


Countdown to the Tow show
Tennessee Tow Show Speakers
For further information, please view our speakers below.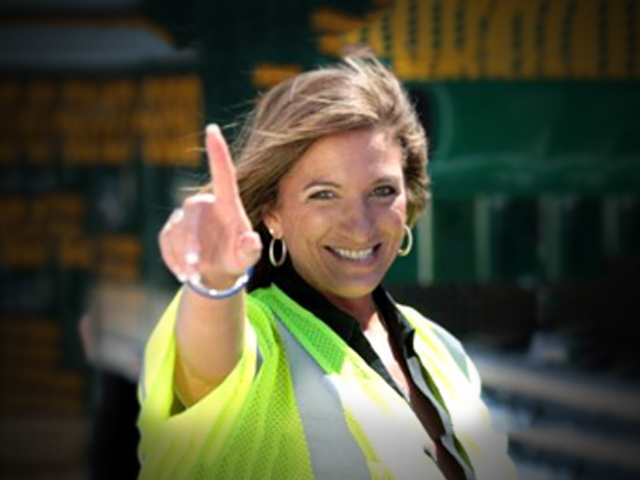 ANGELA BARNETT
Angela Barnett currently serves as the executive director of the Arizona Towing Association and is the former executive director of the International Towing & Recovery Museum, in Chattanooga, Tenn., She has been involved in the towing industry since 1997, owning two towing companies in Texas.
Over the years, Angela has found herself involved in everything towing or safety related. Angela started by becoming involved in her state's (Texas) towing association, then graduating to serving on committees with the national association, the Towing and Recovery Association of America (TRAA), to eventually becoming its third vice president. In 2007 she was named Tow Woman of the Year. She led the committee that produced two safety videos for the towing industry on safety. Angela also served on the Women's Towing and Recovery Association's board for two terms.
During her many years in the industry, she has devoted her time and effort to safety and education; she became an instructor for American Traffic Safety Services Association in 2004; has traveled the U.S. instructing responders on incident management procedures and awareness; and is also an FHWA Sharp 2 instructor for incident management. Angela has been a part of the NUG summits and is a current member of the CVVFA and its Emergency Responder Safety Institute. Angela was recently appointed to the NFPA (National Fire Protection Association) Traffic Control Incident Management Professional Qualifications Committee.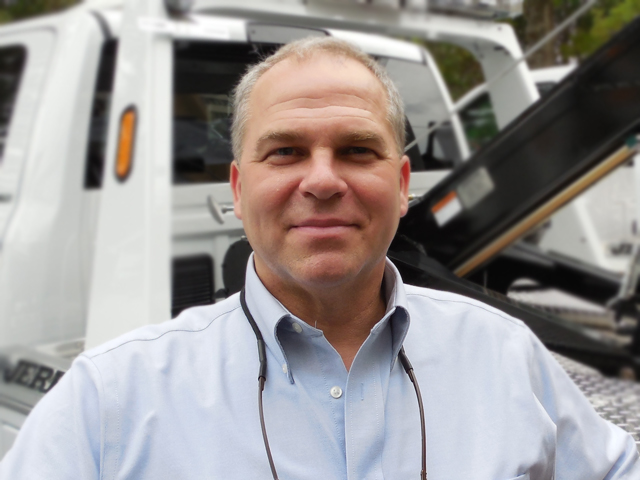 Bill GIORGIS
Bill Giorgis, a second-generation owner of Mike's Wrecker Service in Saginaw, Michigan, is considered one of the towing and recovery industry's most vocal and well-spoken advocates. As president of the Michigan Towing Association for xx years, he helped build strong ties in the state capital, appearing before legislators and negotiating with lobbyists on pertinent issues. Bill also led the national charge as president of the Towing and Recovery Association of America (TRAA). During his term, TRAA gained great credibility within the Washington, D.C. community.
While leading TRAA, he conceptualized and worked to create the "Law Enforcement Vehicle Identification Guide" still in use today. His commitment to improving industry safety has led to many speaking engagements as a safety proponent in and outside of the industry. Bill is a certified rescue diver and assists local emergency agencies retrieve vehicles and bodies from the icy waterways around Saginaw. In addition, Bill devotes many hours to improving the Saginaw communities and was recently recognized by the Saginaw County Prosecutors office for his assistance with crime victims. His accomplishments led to him being the youngest member ever inducted into the International Towing and Recovery Hall of Fame, Class of 2002.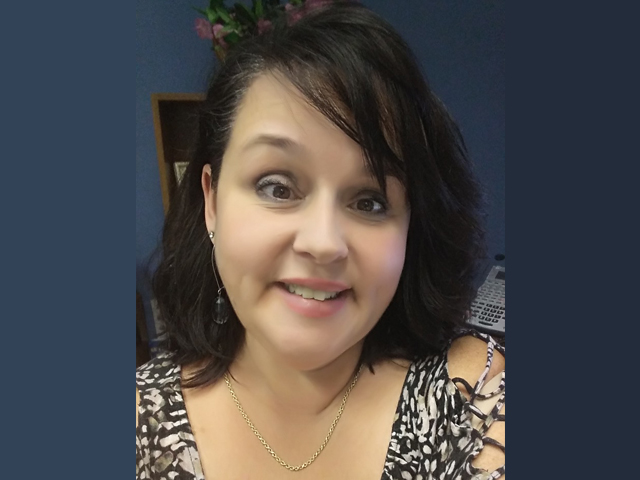 CAROL SNELLING
Carol Snelling handles sales and marketing for MarketSmart, a division of Tow Times that provides marketing design and consulting to the towing industry. Carol began her career in the towing industry over 12 years ago in Tow Times circulation department where she became very familiar with the industry.
Previously, she handled promotions, safety training and marketing in the hotel and F&B industry. MarketSmart specializes in Websites, Logo Design and Online Marketing as well as print collateral such as brochures and calendars. Client include the Towing Museum, Towing Companies, Associations, Insurance companies, and more.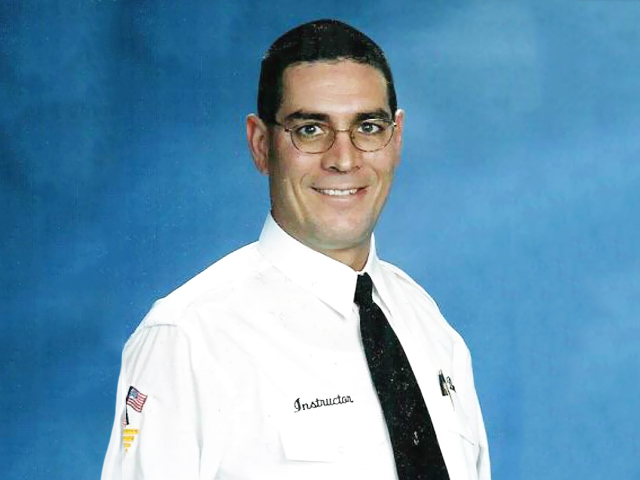 DAVID BOUVIA
David Bouvia began his career in the towing industry in 1985 operating a light-duty wrecker providing towing and light service. Within his second year in 1986, David moved on to a full-time middle management administration position in the emergency road service department with a major motor club and remained there until December 2001.
David is a certified instructor for the New York state approved traffic safety program. In 1994, David held a position for a decade on the advisory board for the automotive program at Morrisville State University of New York. David joined Team WreckMaster in January of 2002 as a full-time lead instructor presenting seminars and demonstrations at trade shows internationally. David has also contributed to WreckMaster's research and development department.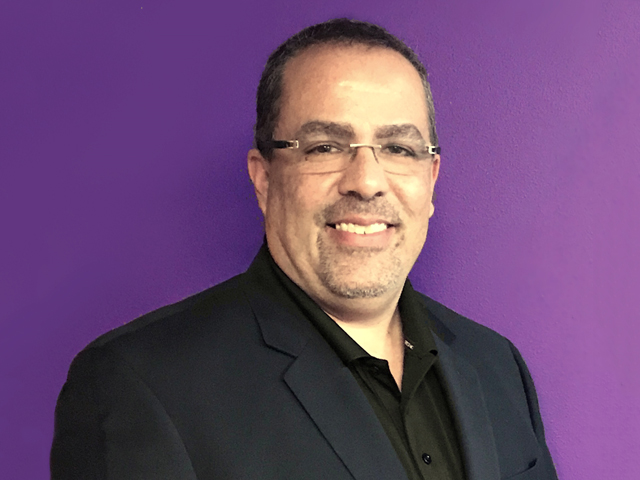 JOSE MURO
Jose embarked his career in the towing industry in 1986. Jose's focus through the years has remained on the safety of the operator and its customers. Having owned a towing and repair business for many years, Jose has also been fortunate to lead high level towing operations with The Auto Club Group, then serving as a leader for Allstate Roadside Services, providing real world experience to Allstate's nationwide network of towers.
Upon joining the Menzel team Jose has been a champion in the area of technology awareness, emphasizing a proven method of doing business that caters to keeping drivers and customers safe vie camera surveillance technology. Jose envisions a tomorrow where superior camera technology helps prevent negative driver behavior that would prove detrimental to the safety of the operator and motoring public.
Jose takes pride in leading scores of professional operators in multiple states that are safety conscious, understanding and embracing the luxury that mobile vehicle surveillance systems provides.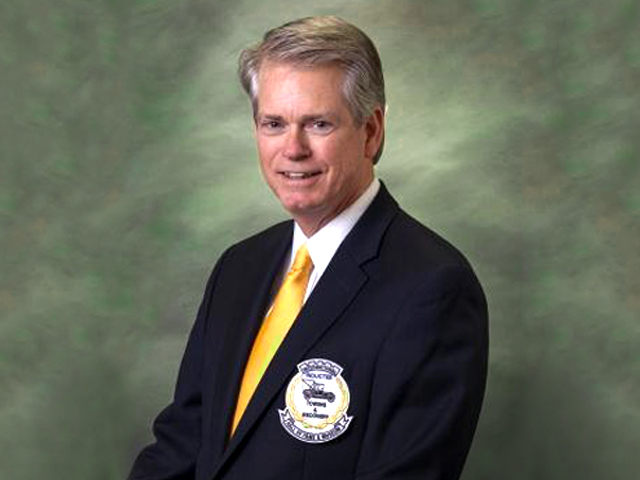 MICHAEL MCGOVERN
Attorney Michael McGovern has been representing towing companies throughout the United States for more than 30 years. He grew up in a towing family, driving a tow truck during nights, weekends and summers while attending the University of Tennessee College of Business, from which he graduated with honors, and later the UT College of Law.
Michael is the former executive director and general counsel of the Towing and Recovery Association of America (TRAA). He authors the popular "Legaleze" column that has appeared in Tow Times magazine for over 20 years. In 2007 he was honored with Ford Truck's Lifetime Leader award for his work in the towing industry. In 2011 he published the book "Towing and the Law," considered the recognized reference book on legal issues in the towing industry. He currently serves as attorney for the Tennessee Tow
Truck Association and last year became the only practicing attorney to be inducted into the International Towing and Recovery Hall of Fame in Chattanooga.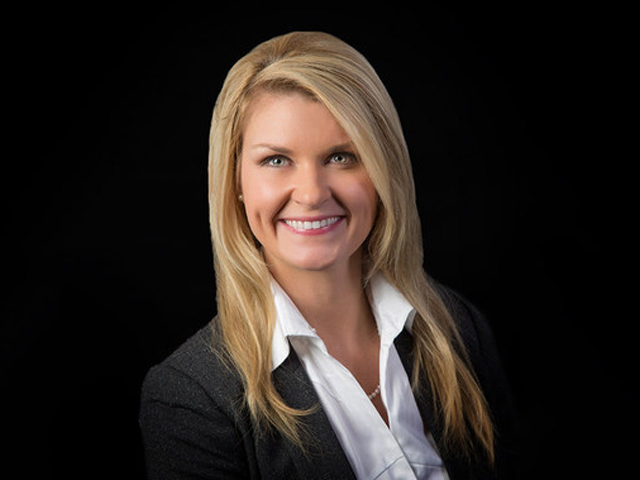 MICHELE MURRAY
Michele Murray has over 14 years of experience in the towing industry as an owner/operations manager of Professional Parking Services in Tallahassee, Florida. The company is the largest private property tow company in the city with an average of 12,000 vehicles towed each year. During her time working directly in the industry, she enhanced office processes and improved accountability.
She successfully reduced company costs by initiating changes such as outsourcing payroll and re-negotiating contracts with insurance carriers. She played a key role in working with local officials to obtain a tow rate increase for private property towing companies in the county and city.
At Auto Data Direct, Michele uses her expertise to act as an industry liaison and provide marketing and industry integration services to ADD customers.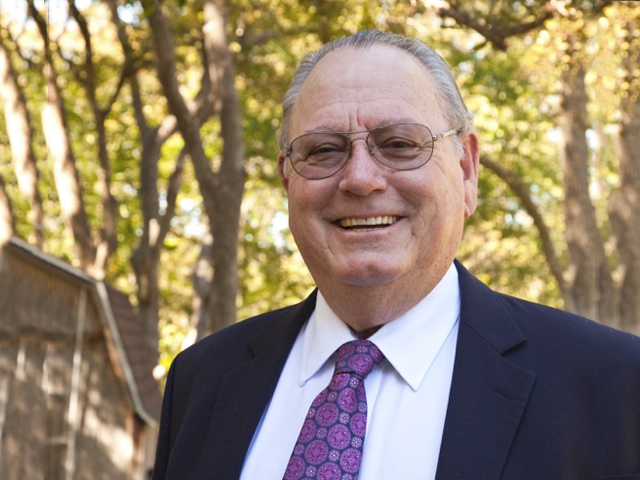 MIKE JAMES
Mike James complements his more than 40 years of hands-on experience building and leading compliance assurance programs in heavy industrial environments with a B.S. in electrical engineering, an MBA and an M.S. in civil and environmental engineering. During his career with companies including General Electric, Texas Instruments and the electric utility industry, Mike has managed major facility infrastructure construction projects, engineering and maintenance operations, major heavy industrial safety and environmental programs, and federal and state Superfund cleanups.
Trained as a lead auditor for ISO 9001 and OSHAs 18001, Mike has been involved in the full breadth of the compliance programs including the auto recycling industries' CAR and URG 8000 programs. Founded in 1994, James Environmental Management specializes in providing safety and environmental compliance assurance programs for the automotive recycling, scrap metal and towing industries. During the last two years, Mike and a diverse team of specialists have been developing the Cloud-based compliance assurance solution called eComply®, allowing industry clients to manage the risks within their business.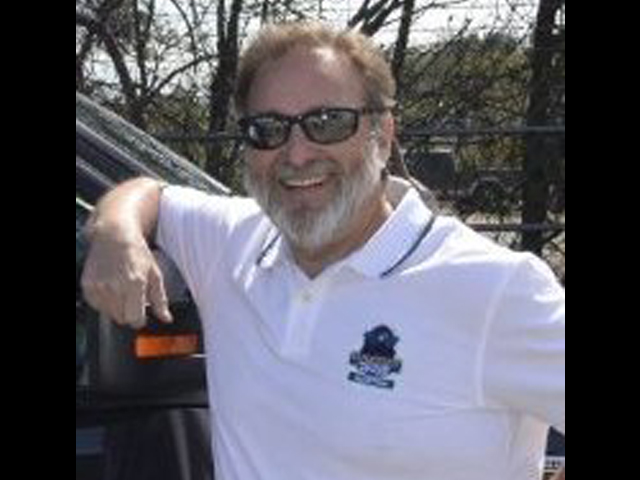 PERRY BEATY
Perry Beaty is a veteran of the towing industry in Charlotte, North Carolina, where he owned and operated Beaty Towing and Recovery along with Piedmont Environmental Response Team (PERT), selling both companies in 1998. He is WreckerMaster-certified 95465 and named one of the "Top Ten WreckMasters" in 1997. Beaty has maintained his hazmat certification, receiving a patent in 2008 for the inflatable storm drain plug that was approved for FEMA funding in 2010.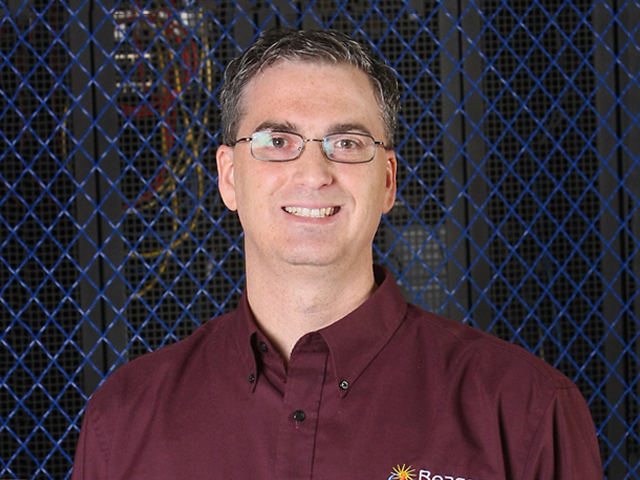 TODD ALTHOUSE
Todd Althouse began his career in the towing and recovery industry in the late 1990s after receiving his Bachelor of Science in electrical and computer engineering with a minor in computer science and spending almost 15 years developing commercial software. After realizing the many ways well-designed software could benefit towing and recovery companies by making their businesses easier to operate and manage, Todd partnered with a towing company and founded Beacon Software.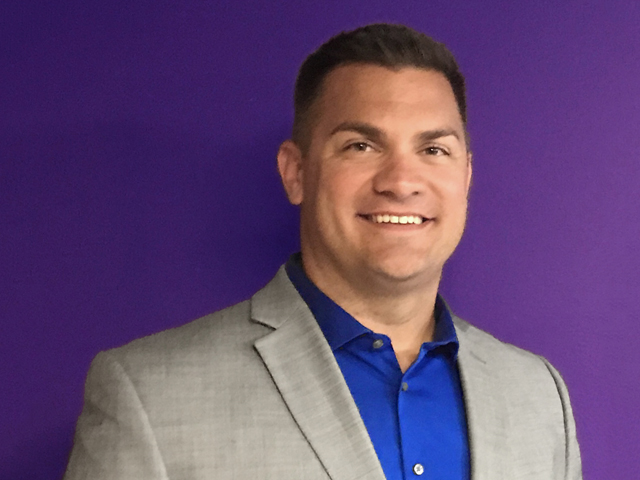 TODD MENZEL
Todd embarked in his career in the Towing and Recovery industry in 1999. As a private business owner he understood the importance of efficiently running his business through technology and forward vision. Todd has led his towing business to diverse opportunities to include local municipality contracts along with multi state Department of Transportation safety patrol contracts that currently span his business footprint to over 140 trucks in Wisconsin, Iowa and Minnesota.
Since 2013 Todd and his team have developed Menzel Technologies piloting a full array of mobile vehicle surveillance camera systems in all of his service vehicles, and an array of subcontractors,safe guarding employees, customers and equipment should a claim arise in the course of doing business. Piloted for 5 years, Todd realized that the emphasis on Safety was a focal point combined with insurance savings and discount that are afforded due to the quality of the surveillance cameras he provides. The ability to combine Safety and Savings is a key component on what towers in the industry desperately need.
Todd continues to envision a better tomorrow in the towing industry through technology, his passion to share that vision with fellow towing professionals is what places him in a category all on his own.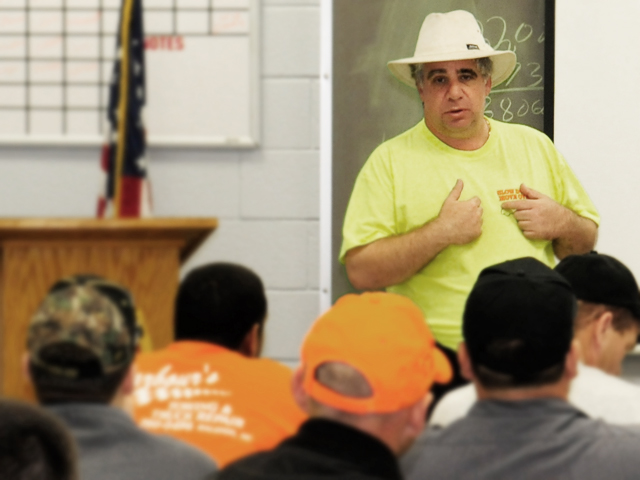 WES WILBURN
Wes Wilburn, a towing industry consultant based in Fayetteville, N.C., is a contributing writer for "Towing and Recovery Footnotes," plus other state towing association newsletters. Wes has created and conducted training and certification programs for leading towing companies, equipment distributors and towing associations across the United States.
An industry speaker for 20-plus years, he has shared his knowledge of towing techniques at over 650 towing and recovery industry sessions. He is known for straightforward but down-to-earth teaching style. Wes was recognized as "One of America's Greatest Towing Trainers" at the Millennium Celebration at the Baltimore Tow Expo.

This is the only official site to book your Tennessee Tow Show hotel rooms or you can call the hotel directly on the numbers listed. Do not go through any other housing service, it is a scam.

Attention Tennessee Towing Companies:
Are you a member of the Tennessee Tow Truck Association? Don't miss the many benefits of belonging to your state towing association.
JOIN TODAY!

Subscribe today to Tow Times
Stay up-to-date with the industry's news and hot topics! Receive a monthly copy delivered to your door for just $38 per year and receive the digital edition in your email monthly for FREE.
SUBSCRIBE NOW!