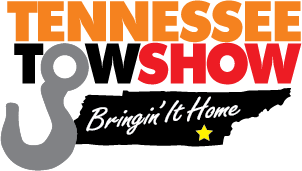 October 8-10, 2020
Convention Center
Chattanooga, Tennessee
Hosted by Tow Times and Tennessee Tow Truck Association


Countdown to the Tow show
2019 Exhibitor Contract & Sponsorship Options
Have a presence at one of the industry's largest regional tow shows. Held in Chattanooga, Tennessee, birthplace of the U.S. commercial towing industry, the show attracts attendees from around the U.S. with a heavy draw from the southeast states.
Check out the remaining sponsorships and get a bigger bang with expanded presence. Don't see anything you like? Reach out to Brenda.
Click on the contract below to download, fill out, and email to Brenda.
If you have any questions or issues please contact Brenda Faulman at (407) 936-2494 or email at brenda@towtimesmag.com
You will be sent an exhibitor services kit and contacted about exhibitor badge AFTER your contract has been processed.

This is the only official site to book your Tennessee Tow Show hotel rooms or you can call the hotel directly on the numbers listed. Do not go through any other housing service, it is a scam.

Attention Tennessee Towing Companies:
Are you a member of the Tennessee Tow Truck Association? Don't miss the many benefits of belonging to your state towing association.
JOIN TODAY!

Subscribe today to Tow Times
Stay up-to-date with the industry's news and hot topics! Receive a monthly copy delivered to your door for just $38 per year and receive the digital edition in your email monthly for FREE.
SUBSCRIBE NOW!